Harness the Local Pack potential
Our technologies and expert teams ensure you an optimal visibility and appeal on the main Web to Store platform.
Google my Business, the main platform for a powerful Web-to-Store strategy
for local search. On mobile, GMB reviews are the only visible ones above the fold.
will choose a company on the first page of local search.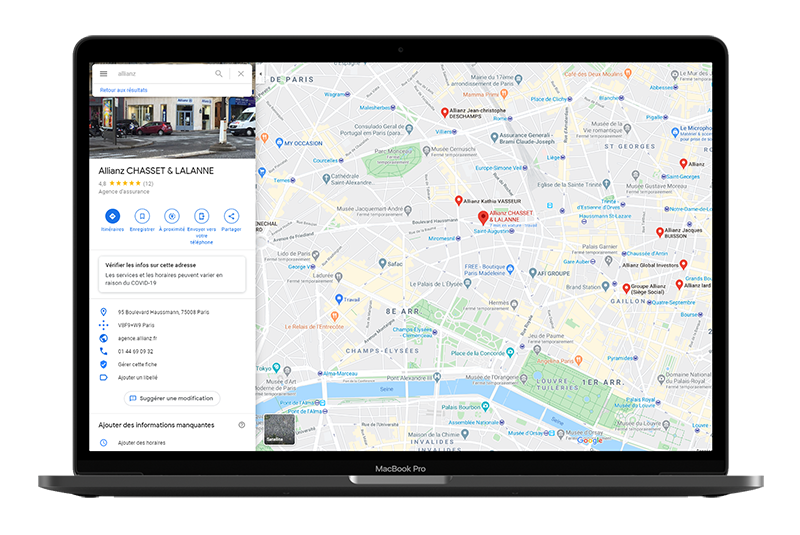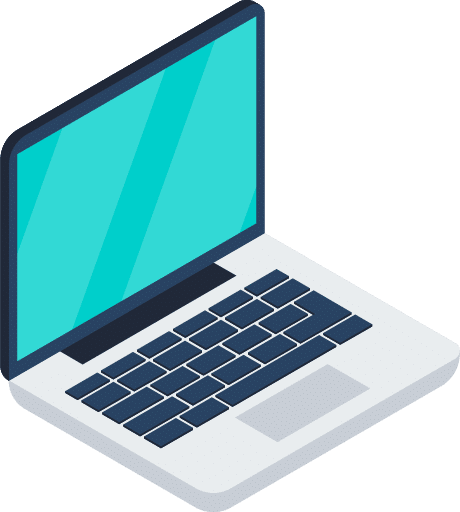 Introduce yourself and share your stores' information : name, photos, address, website, phone…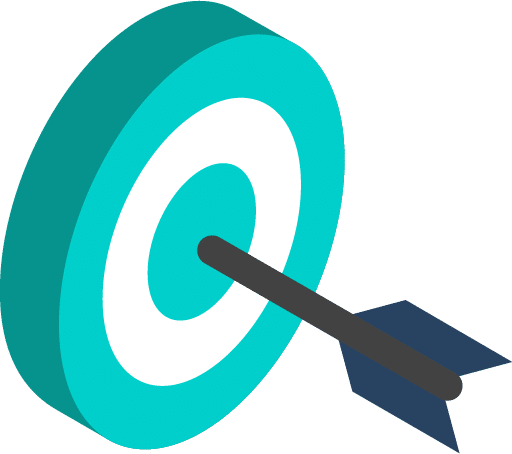 Generate actions and qualified leads : appointment, itinerary, product stock…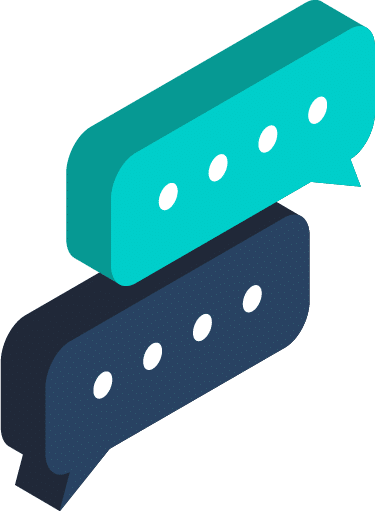 Generate interactions, engage your users and take advantage of the local e-reputation potential : local reviews, Q&A, posts…
Functionalities for all business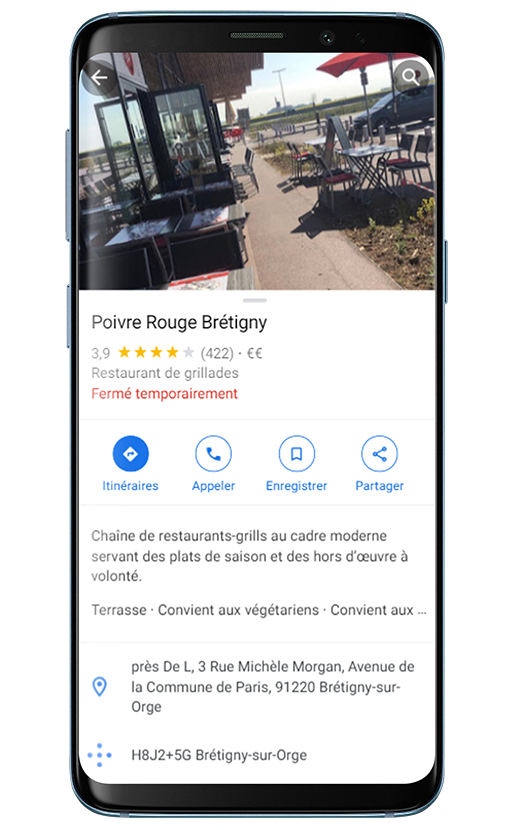 Functionalities for all businesses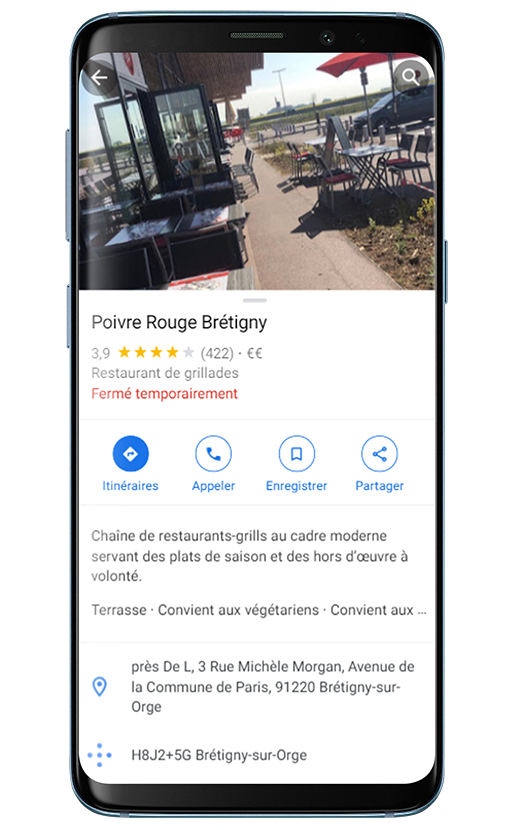 A premium service with API and manual interventions
The best combination between technology and human expertise. Our data experts take it over for you :
Google my Business in evermaps Console
Stores management, groups management and campaign manager.
A granular access control to reflect your organization.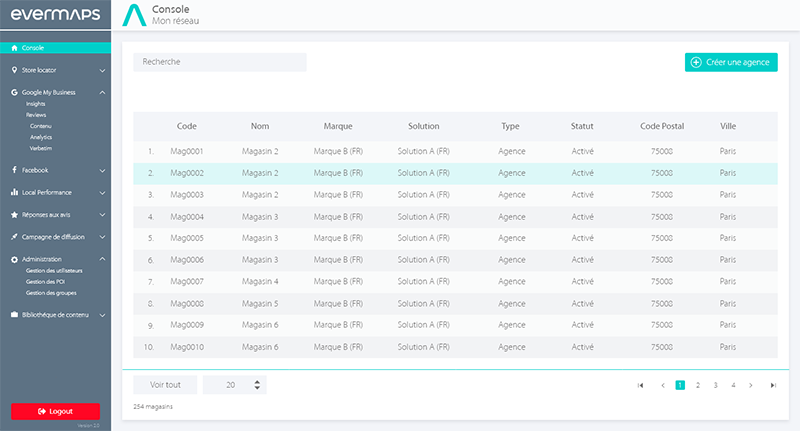 Visualize the macro and micro performance of your stores.
User-friendly dashboard, one-click comparison of a selection of stores vs the rest of your network.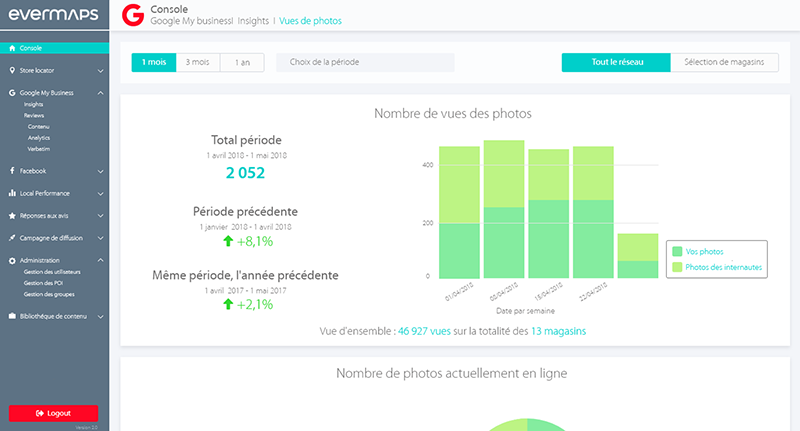 Review Management : analytics and reviews  and Q&A moderation.
Team training for best practices and answers templates.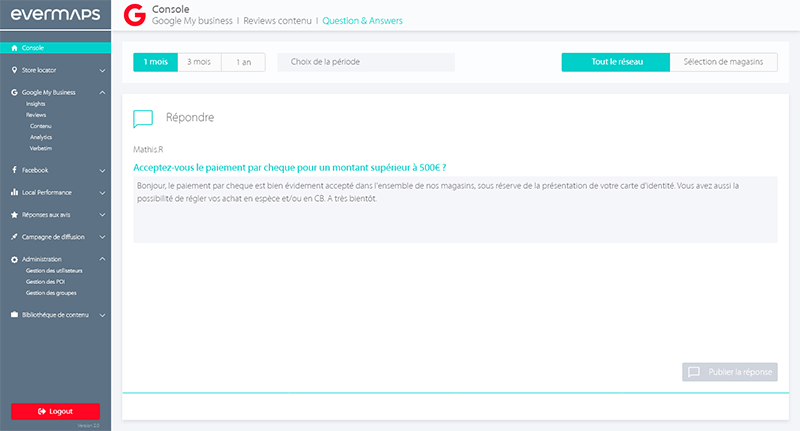 We audit your Store Locator and your Google My Business accounts for free, without any subscription or engagement.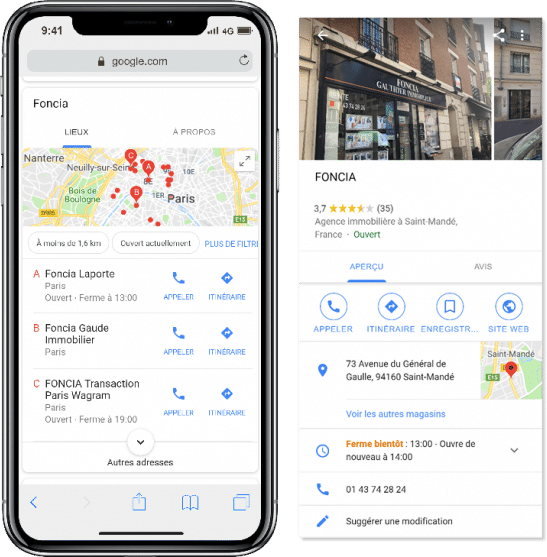 Afin d'optimiser la visibilité de ses agences, Foncia a confié la création, l'homogénéisation et l'optimisation de ses 950 fiches Google My Business à Evermaps.
Résultats :
+ 30.5% de clics sur le site web
+ 64.9% de demandes d'itinéraires
+ 45.6% d'appels téléphoniques
Complete your Web-to-Store strategy
Thanks to its advanced search engine, its optimal SEO network and its enhanced local pages, our Store Locator boosts your Google ranking and offers an unequaled user experience.
Ensure a better visibility and boost your performance thanks to a harmonized diffusion of your data on key platforms selected by evermaps.
evermaps helps you improve your customer satisfaction but also your stores ranking. You can better understand reviews submitted in your network and answer them more easily.