One Platform to rule them all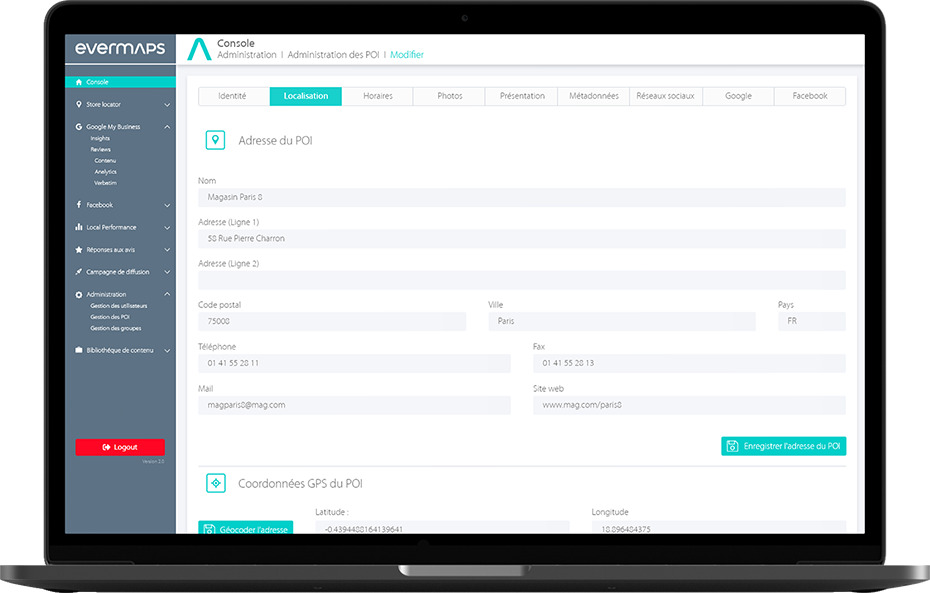 The first configurable and scalable platform for national and local performance management
Interact with your targets
A role management you'll like
Our team is available to give you a free demo of our Console features.
Complete your Web-to-Store strategy
Thanks to its advanced search engine, its optimal SEO network and its enhanced local pages, our Store Locator boosts your Google ranking and offers an unequaled user experience.
Our technologies and expert teams ensure you an optimal visibility and appeal on the main Web to Store platform.
Ensure a better visibility and boost your performance thanks to a harmonized diffusion of your data on key platforms selected by evermaps.
evermaps helps you improve your customer satisfaction but also your stores ranking. You can better understand reviews submitted in your network and answer them more easily.